Lash Sensational Maybelline Mascara Review
It feels like it has been a million years since I have written a blog post. And when it comes to keeping a blog going, it might as well have been a million years. I just wanted to say that I have missed interacting with everyone!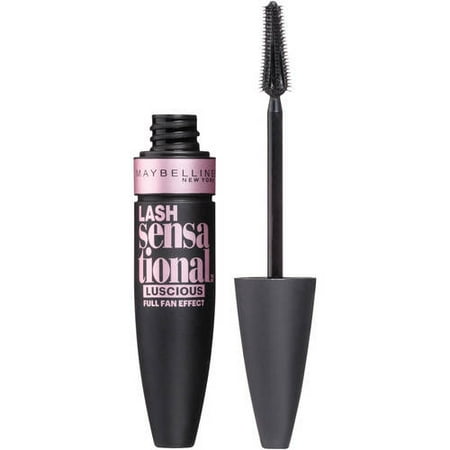 Today, I will be doing a review of Maybelline's Lash Sensational Mascara. This isn't a product that I did any research on before I bought it. I bought it at the suggestion of a friend, who claimed to love it. Let's just say I was not quite as happy with it as she is. I like purchasing products without doing research, because I feel like it gives me a more bias free opinion of it.
First things first, the packaging is terribly boring. But we all know that you cannot judge a book or a mascara by its cover. So I went into testing this product with no bias or opinions.
My first impression weren't that disapointing. It's a very typical mascara. But the more I used it, the more unhappy I got with it.
The brush has tiny bristles, with a ton of product on it. I am not sure if there is nothing in the tube that prevents excess product from staying on the bristles if mine just didn't have one. The brush pulls out so much product that I was forced to wipe off the brush into the bottle multiple time just to use it.
Now when you put it on. The mascara does not separate your lashes at all. It actually cause the lashes to clump together, really badly. Your Lashes will get no curl from the product at all. So if you already have full and curled lashes this mascara will work for you! Honestly, the brush on this is a fail. It's almost as bad as the manga mascara that got discontinued.
Maybe I'm a little harsh, but after trying Too Faced Better Than Sex mascara, I don't know if I can accept anything less!
Do you guys like written or video reviews better?
What did you think of this product?
Let me know!